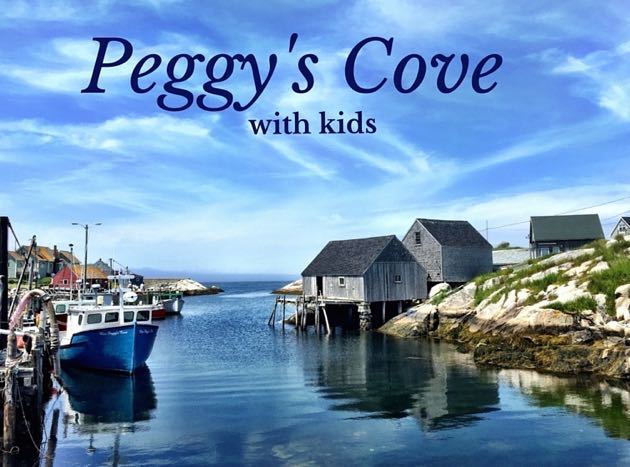 Honestly, as we approached Peggy's Cove I had one thought on my mind – "How good could this really be? It's another lighthouse." Now please let me explain that by this point on an epic Maritimes road trip, we had visited a lot of lighthouses. We had even slept overnight in a lighthouse. Quite honestly, I expected to be underwhelmed. Even the kids were grumbling in the back seat.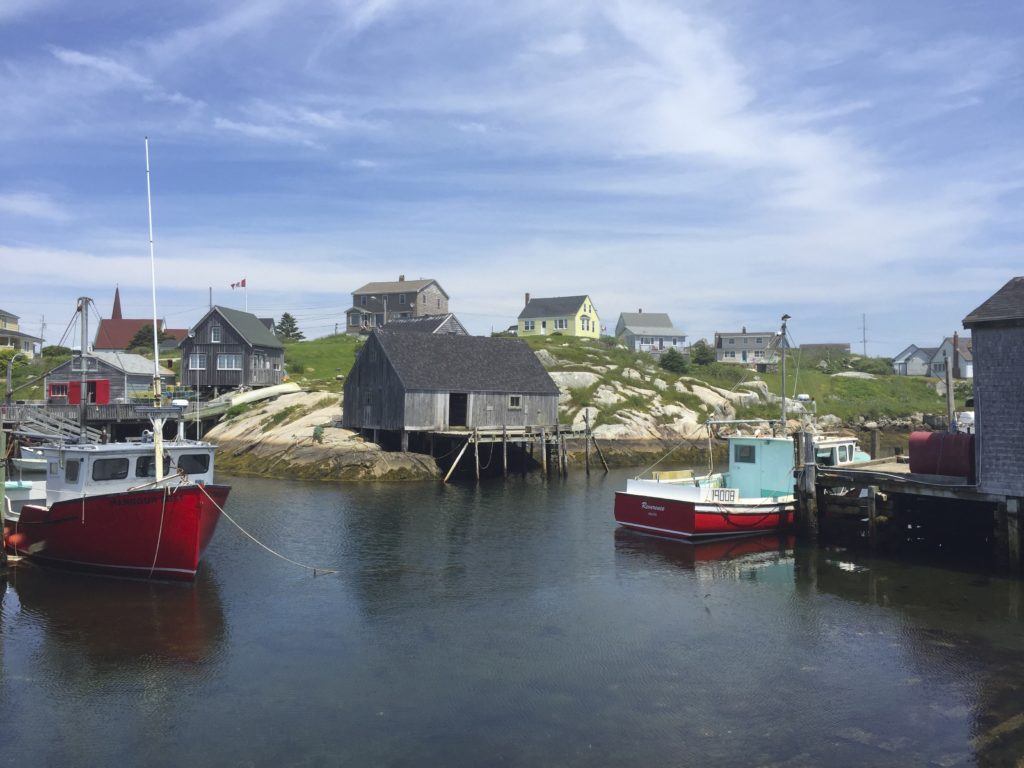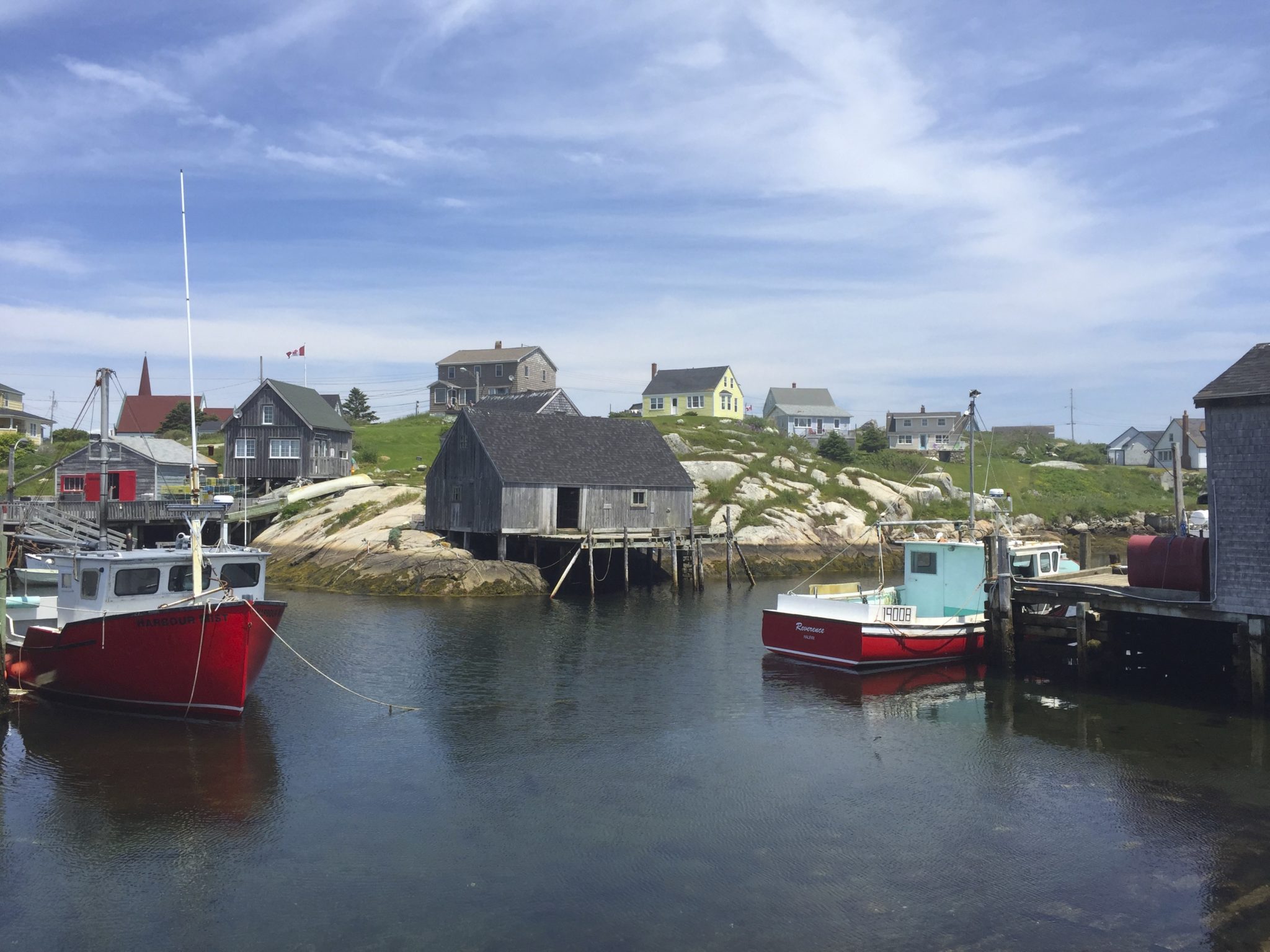 I am happy to report that these feeling were completely unmerited because, in my books, Peggy's Cove truly lived up to its reputation. It is gorgeous, it is exciting (the enormous waves are truly mesmerizing), and the biggest surprise of all was that it sits atop the coolest outcropping of rocks. My kids spent about 10 minutes looking at the lighthouse and about 2 hours parkouring on the rocks with several dozen other children.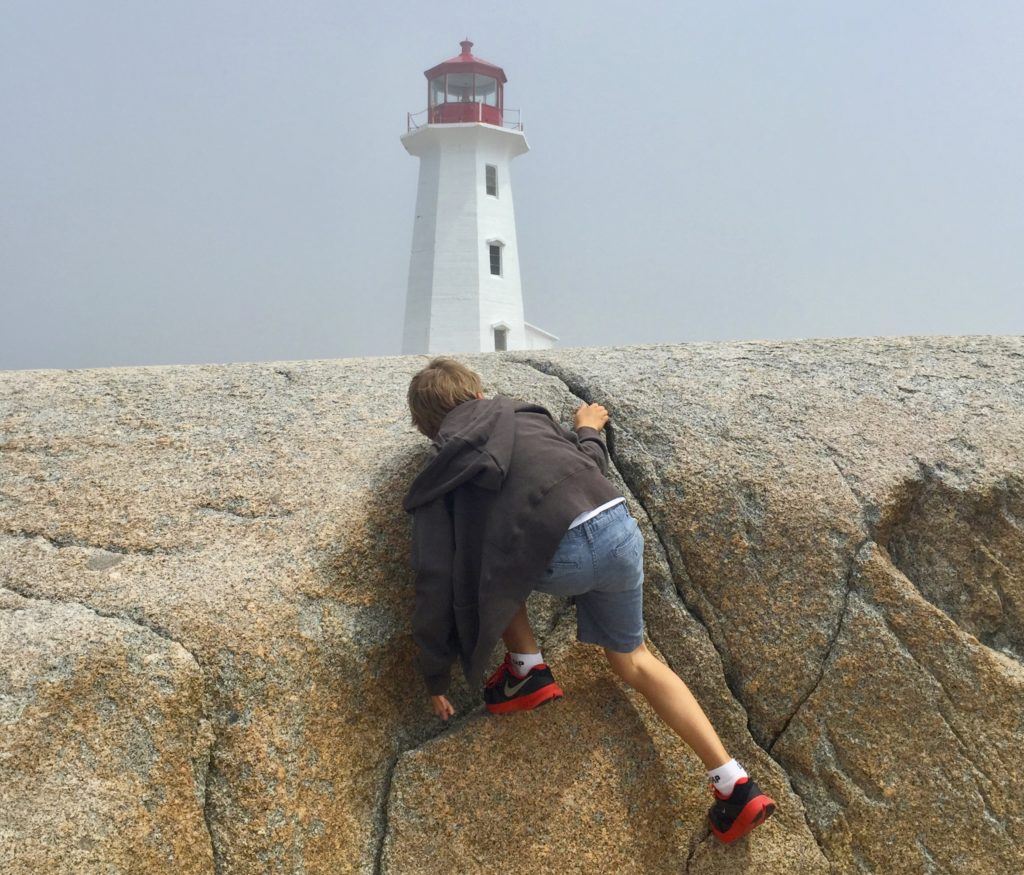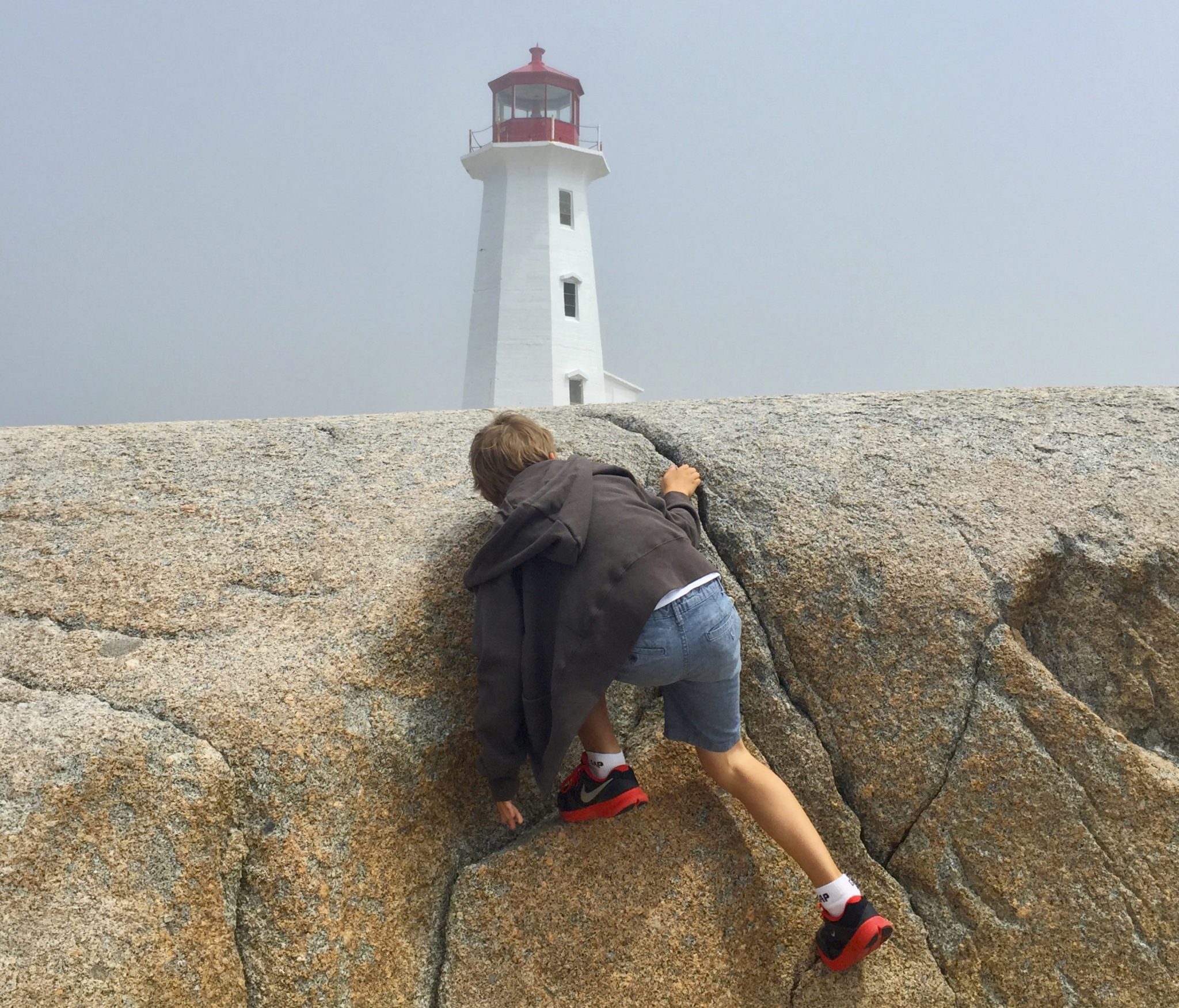 Peggy's Cove has a gift store and a few other cute shops. Most are rather touristic except for one of the furthest down the road that sells things like vintage buoys and is run by an old salt. When a bride-to-be explained that she was looking for matching buoys as decorations for her wedding, he raised an eyebrow and said "Well, yer not very difficult, are ya?". That remark made me want to purchase a buoy on the spot (although I have no idea what I would have done with it).
Peggy's Cove is a marvelous place for a picnic (as was our choice). Just a few minutes away, there is also a well reviewed restaurant call Rhubarb (with a full sit down menu and takeout pizza).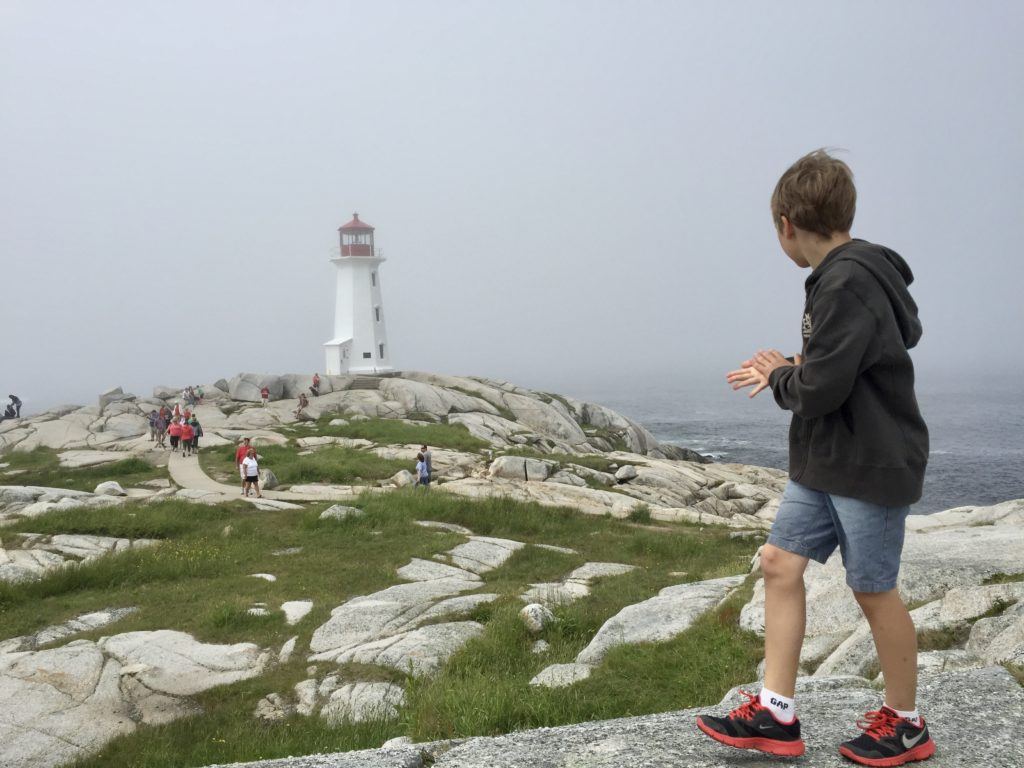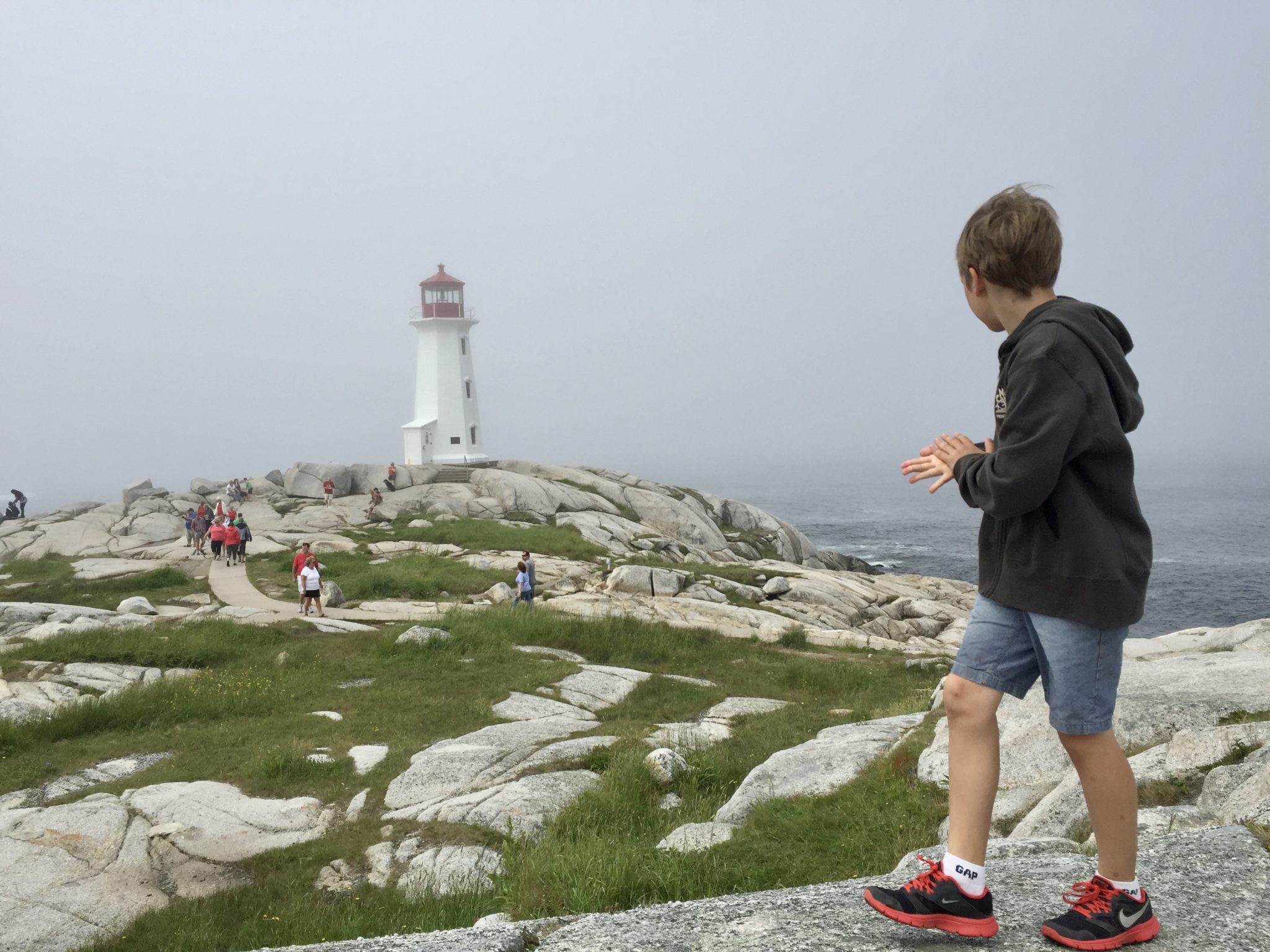 Getting there: Peggy's Cove is an easy one hour drive from Halifax (see map). There are also many bus tours that visit this historic location if you are traveling without a car.
What to bring on a visit to Peggy's Cove with kids: Bring a waterproof jacket as the weather can be quite changeable (we went from full July sun to mist as we approached in our car). Sport your parkouring shoes (because we all have a pair of those, right?) so you can jump around on the rocks with your kids. My flip flops were not ample for this task. A running shoe with some decent tread should do the job.
Important note: Despite all the signs warning otherwise, some people continue to walk close to the water on the dark,slippery rocks and get swept into the ocean. Please don't. Check out this YouTube video to learn more.
Nova Scotia with Kids Video
Want a little peek at our Nova Scotia adventures? Check out our road trip including Halifax, Peggy's Cove and Lunenburg.

Further Reading
.