Last update: May 6th, 2021 at 02:06 pm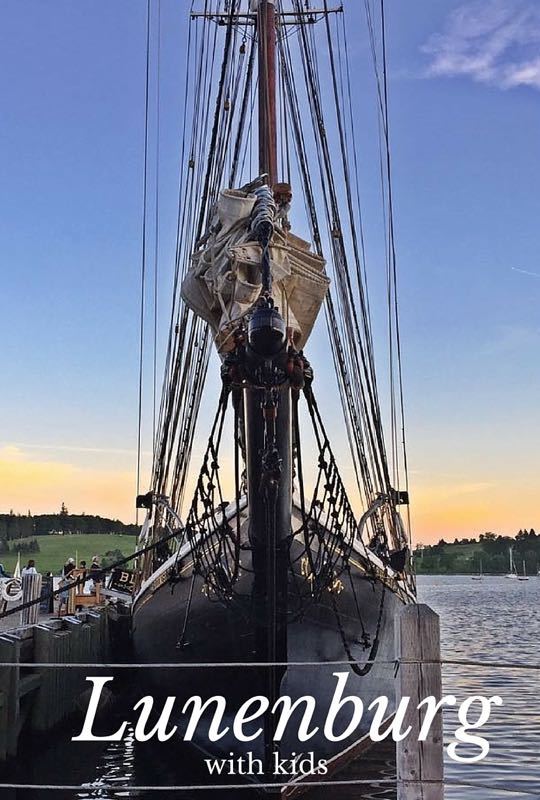 I wanted to visit Lunenburg, Nova Scotia, because I'd heard it was as pretty as a picture (see pretty photo below). I also wanted to share a little Canadian fishing folklore with my kids since Lunenburg is the home port of the Bluenose ll – a working replica of the famed Bluenose fishing schooner that was the pride of Nova Scotia.
Although our visit to Lunenburg was short (a 36-hour jaunt), here is everything our family enjoyed.
Disclosure: On this Maritimes trip, I worked in conjunction with Tourism New Brunswick, Tourism P.E.I. and Tourism Nova Scotia to share our experiences in their regions. Partial expenses were covered by these entities and their tourism partners.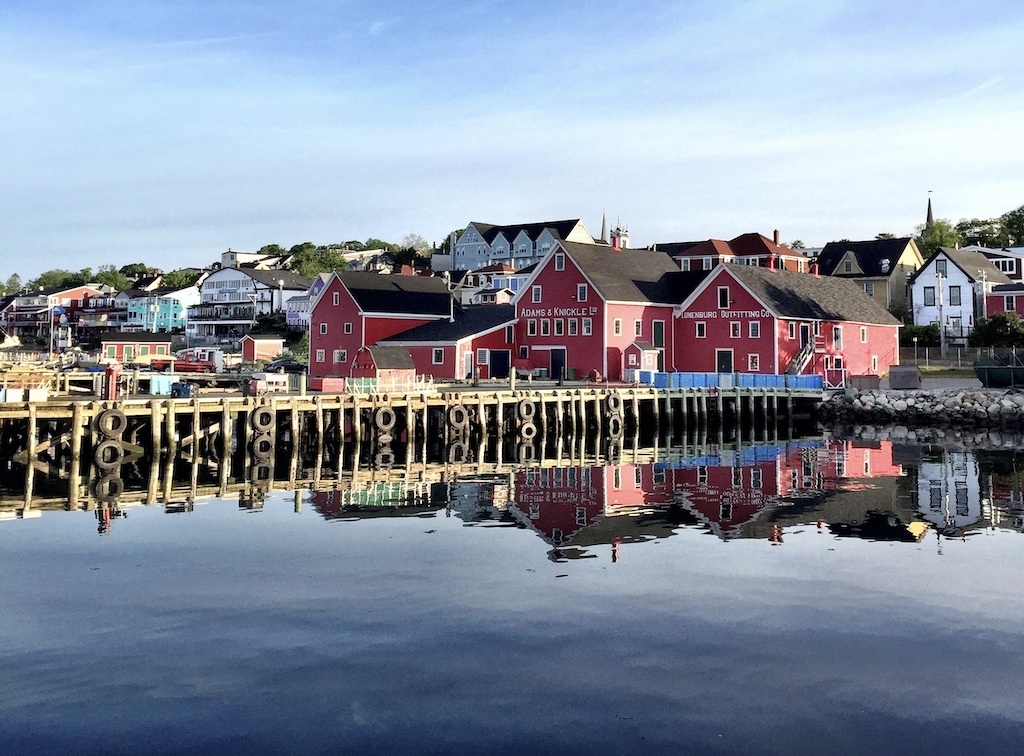 Lunenburg's Heritage Homes
A stroll around the streets of Lunenburg is a must to see all the gorgeous heritage homes dating back to the late 1800's.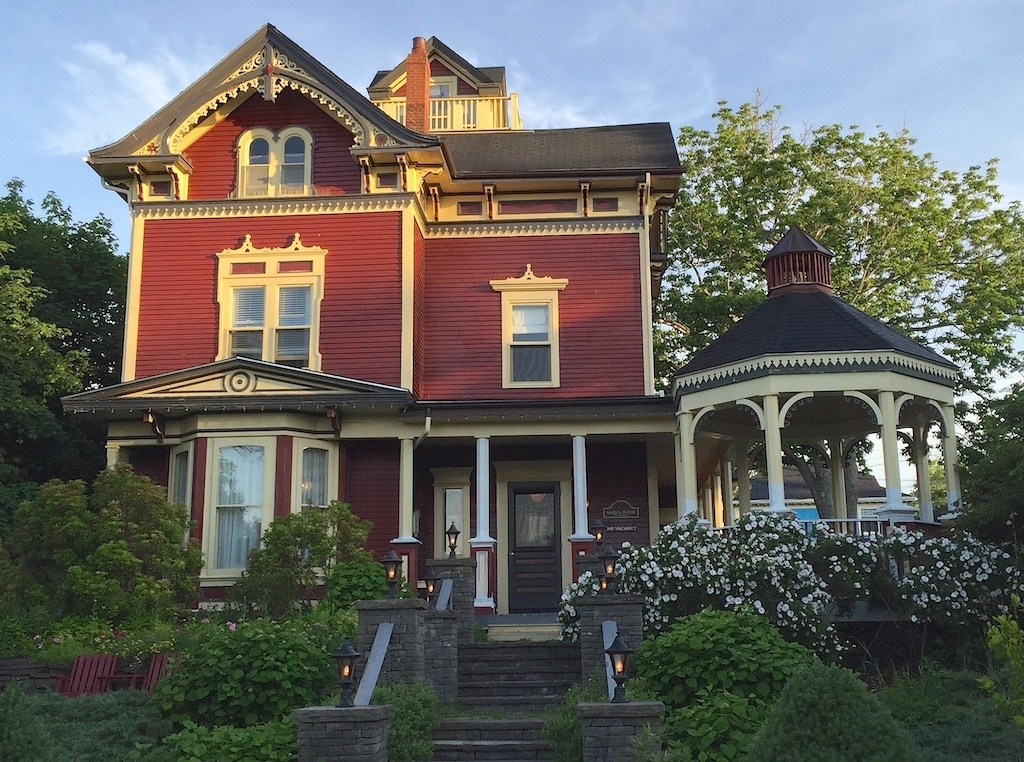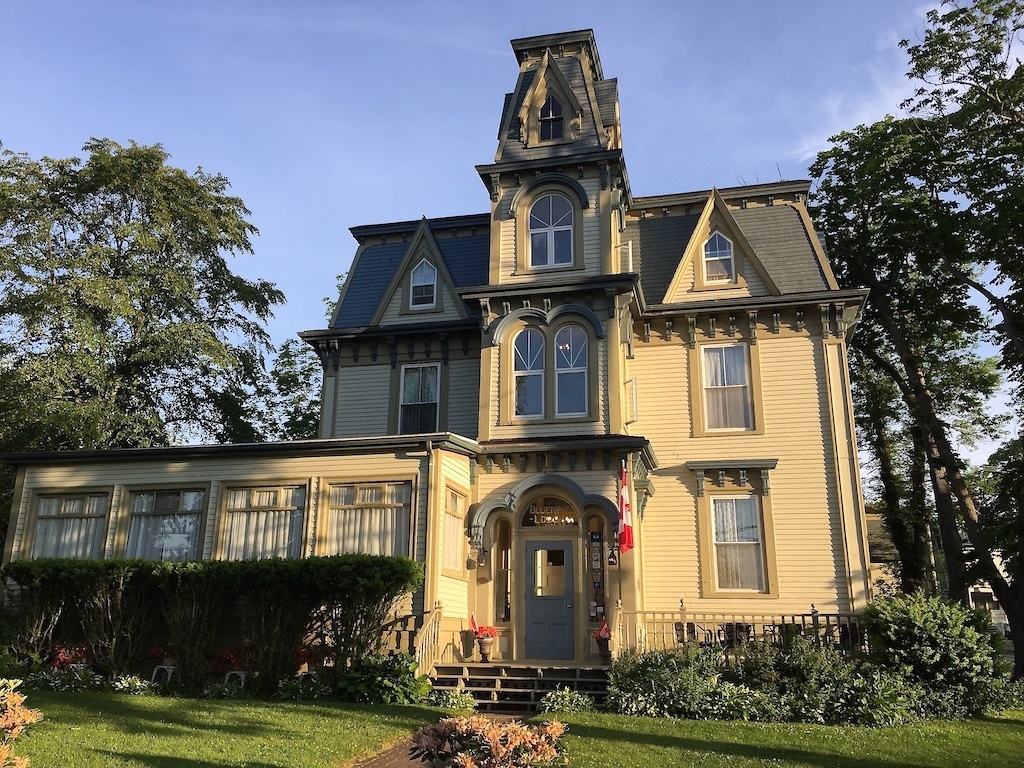 The Fisheries Museum of the Atlantic
You could spend all day at this excellent museum. It has floating vessels to tour, an extensive aquarium and a large exhibit complex. Activities include launching a model schooner, guided tours and even tutorials on how to hook mats or spin wool.
One of the things that my children enjoyed most was being able to have all their questions answered by a retired fisherman / museum volunteer while climbing about one of the vessels (Was this hold ever filled to the top with fish? Answer = Many times). For more information, see website.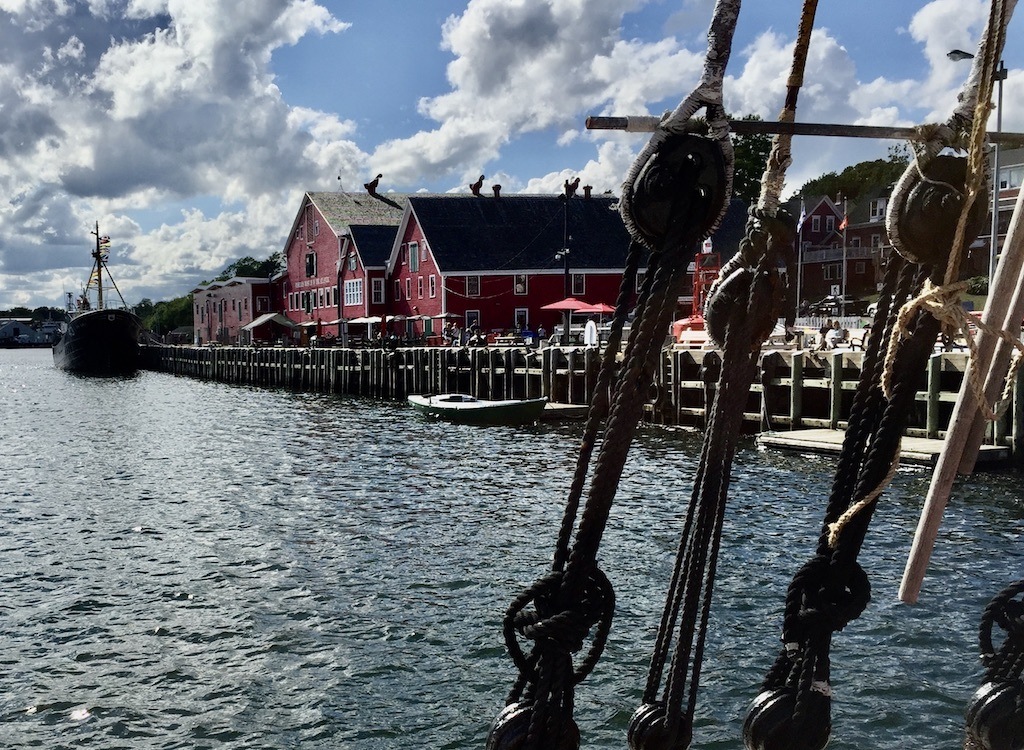 The Bluenose ll
Before visiting Nova Scotia, I knew very little about the Bluenose schooner that is depicted on the Canadian dime. I have since learned that this renowned fishing and racing boat, launched in 1921, dominated the East Coast fishing industry with its incredible speed for decades.
For a working fishing boat, speed was incredibly important as the first ships back to port would get the best price for their catch. Sadly, the original boat eventually met its end by hitting a reef off Haiti in 1946.
The replica schooner – The Bluenose ll – has recently undergone some extensive renovations, and is finally back in the water in its home port of Lunenburg. During the summer months, when it is not out on sea trials or visiting other ports, you can tour the vessel.
Read more about the Bluenose ll on the website.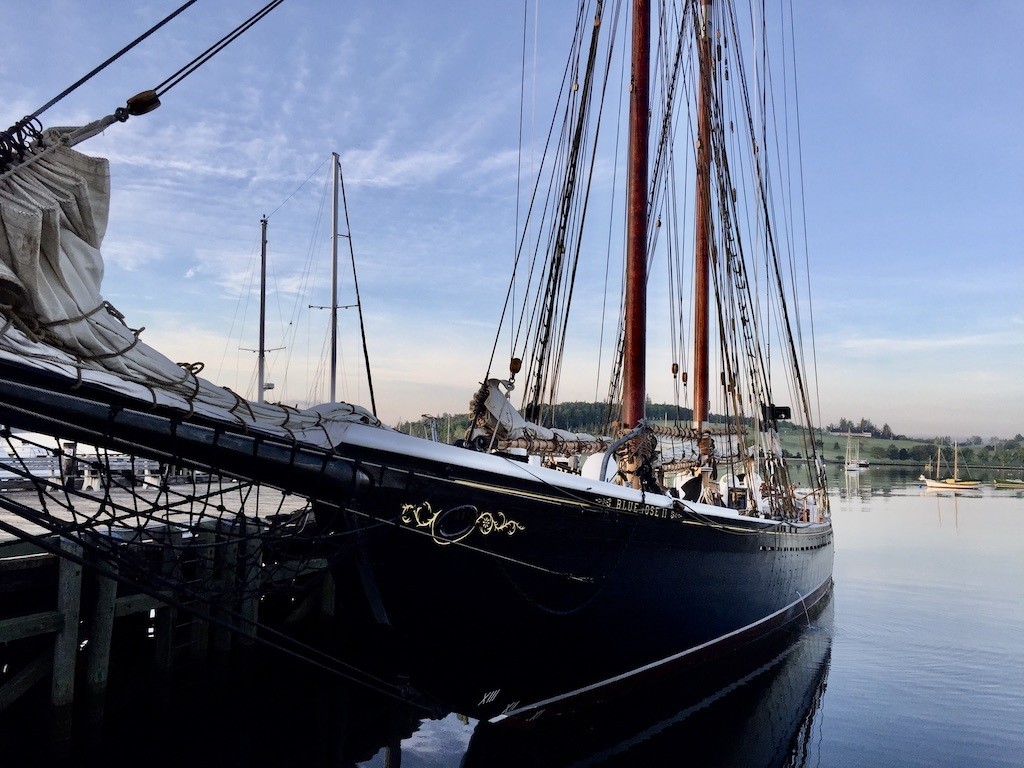 Ironworks Distillery
I know, everything here is supposed to be kid-friendly, but occasionally us adults have to do something for ourselves. My husband is an avid spirit collector and there was no way he was going to miss a visit to Ironworks Distillery.
Located in the old port of Lunenburg on Nova Scotia's historic South Shore, this micro-distillery makes a variety of spirits using traditional methods. Quite frankly, my kids were rather fascinated to watch and learn about the process that would eventually turn apples into vodka (I will take the blame when one of my children sets up a still in their room at 14). See website for more information.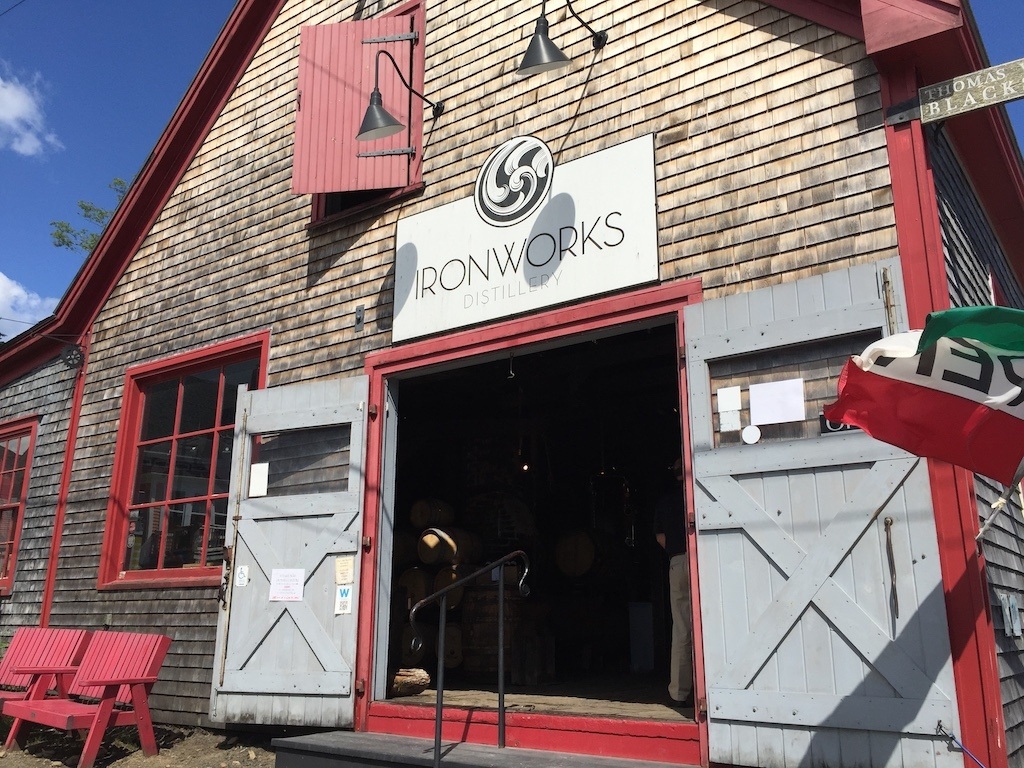 Family Accommodation in Lunenburg
We were only in Lunenburg for one night, but stayed in the most delightful family-friendly hotel. The Lunenburg Arms has large rooms and loft suites that are perfect for families.
See review on Tripadvisor and check rates on Booking.com.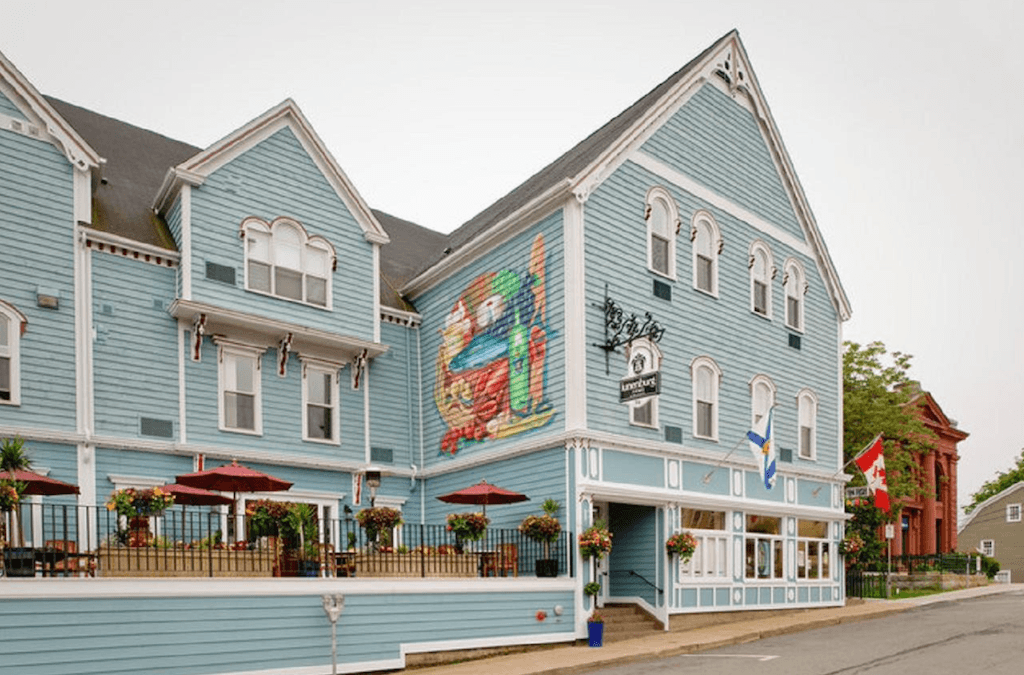 Also very popular with visitors to Lunenburg is the charming harbour-front Smugglers Cove Inn. Families can choose from double queen rooms or one of 2 apartment-style rooms (king bed + sofabed).
See review on Tripadvisor and check rates on Booking.com.
Related Posts
We did a 16-day Canadian Maritimes road trip with our kids starting and finishing in Halifax. The trip included New Brunswick, P.E.I. and Nova Scotia. Please see all the posts from our trip below.