Last update: May 19th, 2021 at 11:53 am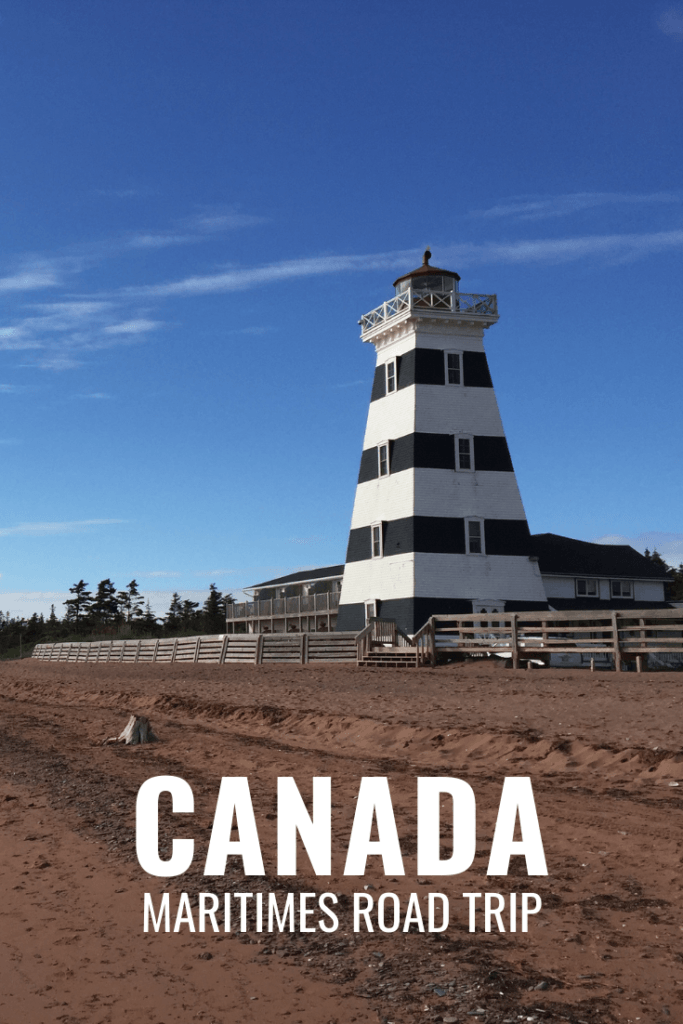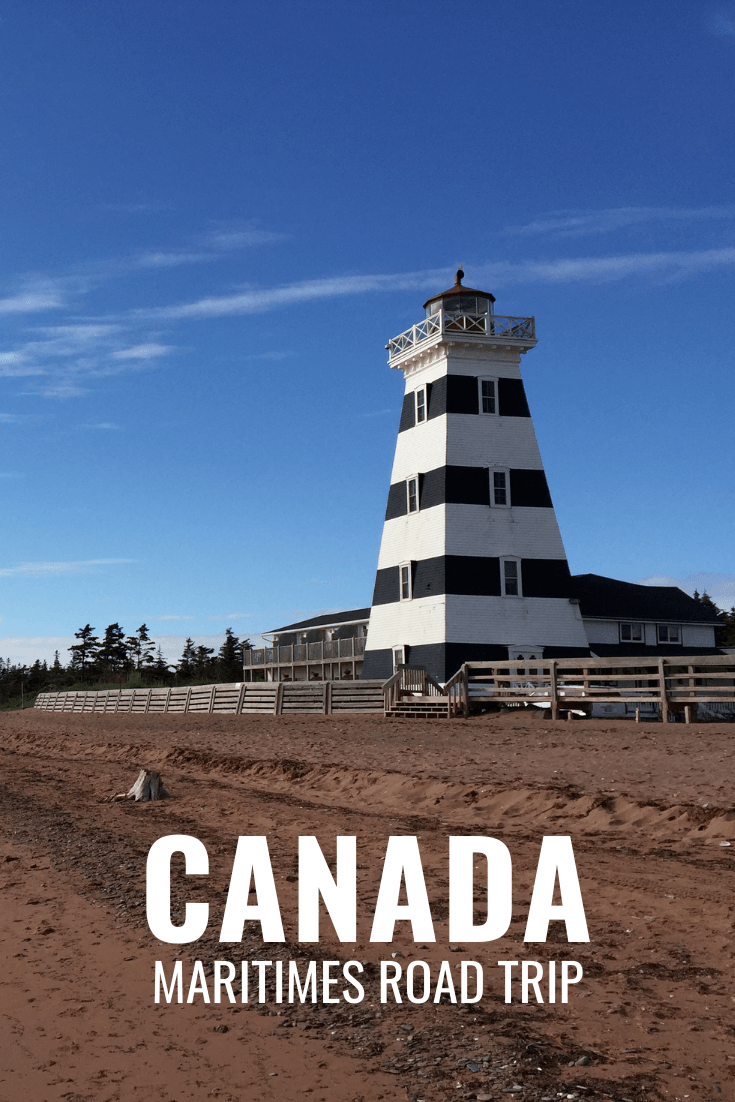 Doing a Canadian Maritimes road trip was a quintessential adventure that our Vancouver-based family really wanted to experience. After much planning, we eventually managed to make it happen. In the end, our trip would include planes, trains (in the form of a unique hotel stay), automobiles and even ferries as we made our way through Nova Scotia, New Brunswick and Prince Edward Island.
Disclosure: On this Maritimes trip, I worked in conjunction with Tourism New Brunswick, Tourism P.E.I. and Tourism Nova Scotia to share our experiences in their regions. Partial expenses were covered by these entities and their tourism partners.
Maritimes Road Trip – The Scope
Our trip involved only the Canadian Maritime provinces (NB, PEI and NS) and to be honest, this was still a little rushed for the 16-day window we had to work with. Unfortunately, we did not have enough time to include Cape Breton or Newfoundland, but vowed to do them on a later trip. (We visited Newfoundland for Iceberg Season 2 years later.).
Note: One of the first things we needed to learn from a planning and research perspective (as lifelong west-coasters) was that The Maritimes only refers to Nova Scotia, New Brunswick and P.E.I. If you want to include Newfoundland and Labrador, you are now talking about a trip to Atlantic Canada.
Further to some newbie confusion, Saint John is a lovely city in New Brunswick, while St. John's is the capital city of Newfoundland. According to some forums I looked on, more than a few travelers have accidentally secured hotel reservations in the wrong city.
Canadian Maritimes Road Trip – Logistics
Coming from Vancouver, we decided that our best option for flights was to fly in and out of Halifax, Nova Scotia. Although there were no direct flights from Vancouver, by flying into Halifax, we could still get there all in one day (with a short stopover in Toronto). That said, our flight was a little late and we did not get into Halifax until about 2:30am EST. By the time we were tucked into bed at our Halifax Airport hotel it was 4am.
Note: We stayed at the Alt Hotel Halifax Airport. Bleary-eyed, we appreciated that it was conveniently connected to the airport. We are also fans of this hotel brand, having stayed at the Alt Hotel Pearson Airport for overnight layovers on numerous occasions.
The following morning we picked up our rental car from the airport which we would use for driving through all 3 provinces (returning it back to Halifax Stanfield Airport on our way out). We also traveled on car ferries between Digby N.S. and Saint John, N.B. as well as Wood Islands P.E.I. to Caribou, N.S.
Save Up To 30% Off Car Rentals At RentalCars.com
Maritimes Road Trip Itinerary
Although we arrived into Nova Scotia, our plan was to immediately leave that province and enjoy it near the end of our trip. For this reason, on our first day we drove southwest along the Bay of Fundy coast to Digby, allowing us to take the car ferry over to New Brunswick.
For the following week, we explored Saint John, St. Andrews, and Moncton – taking side trips to beautiful places like Hopewell Rocks and Parlee Beach. We then drove over the Confederation Bridge to P.E.I.
We started our time on P.E.I. by exploring the northwest (including a fun night at a lighthouse hotel). The following day, we worked our way down the east coast ending up at a cottage near Cavendish where we would spend several nights.
From that central location, we visited Charlottetown, discovered the world of Anne-of-Green-Gables around Cavendish, and explored P.E.I.'s stunning National Parks. We even spent an afternoon on the beach making a sand dragon with a master sandcastle builder!
Rather than drive back across the Confederation Bridge to leave P.E.I., we instead took the car ferry across the Northumberland Straight to Caribou, Nova Scotia. This put us only a short drive away from our second quirky hotel stay of the trip – a caboose at The Tatamagouche Train Station Inn.
From there we carried on to stay in both Lunenburg and Halifax, stopping to visit Peggy's Cove along the way. We were even lucky enough to find ourselves celebrating Canada Day on Halifax's lively boardwalk.
Maritimes Road Trip Map
The map below covers our route. You can also click on the link or map for more detail.
The only thing that is not shown here is the ferry on our return trip from P.E.I. to Nova Scotia as I could not seem to get the map to reflect it. You can see where it crosses on the map though under the Trans-Canada maple leaf in the middle of the water on the right.
Link to Google map of our drive.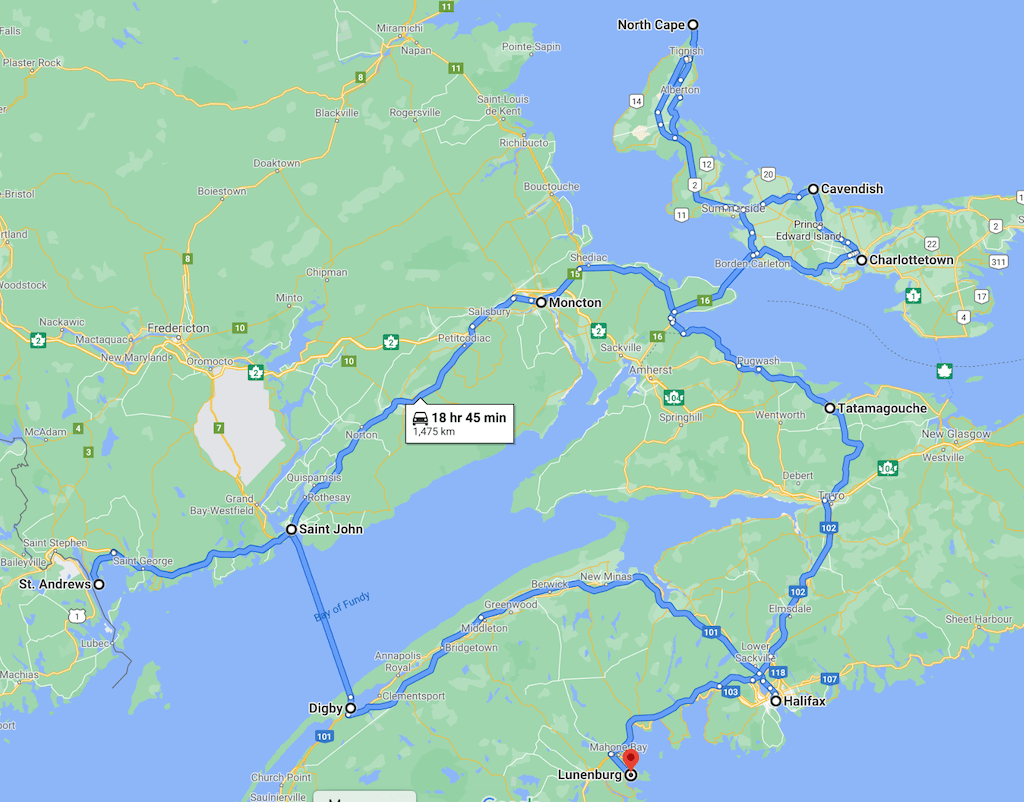 Maritimes Self Drive – What I Would Change
I really wish I could do every one of our trips twice so I could get it perfect the second time. Here are the things I would do differently.
I would try to avoid 1-night stays. We had quite a few of them on this trip and it just felt too rushed. It felt like we were constantly packing and unpacking the car.
I would bring a soft-shelled cooler to fill with fruit, veggies and other healthy snacks along the way. The problem for us was that in any given town we would try to find the best restaurant for something-or-other (usually seafood). More often than not, the favoured method of preparation was deep-frying, and if their was a salad…it was pretty flimsy. On about day 10, my kids asked if we could stop at a grocery store to get some baby carrots and cucumbers (something that had never happened before, and has never happened since).
I would plan for a few days of just doing nothing. I have a real gift for packing so many activities into a day that I suck the enjoyment right out of it. We needed more downtime to just poke around a beach or wander through a park with no destination in mind.
Canada Maritimes Road Trip Posts
Armed with the above information, I want to share with you all of the posts from our Maritimes road trip. I hope that you have the most wonderful time – both during your trip planning process (one of my favourite hobbies) and on your Maritimes self drive tour!
Please also feel free to reach out to me (Tara Cannon) directly in the comments, or message me on Instagram or Facebook. I love hearing from you.