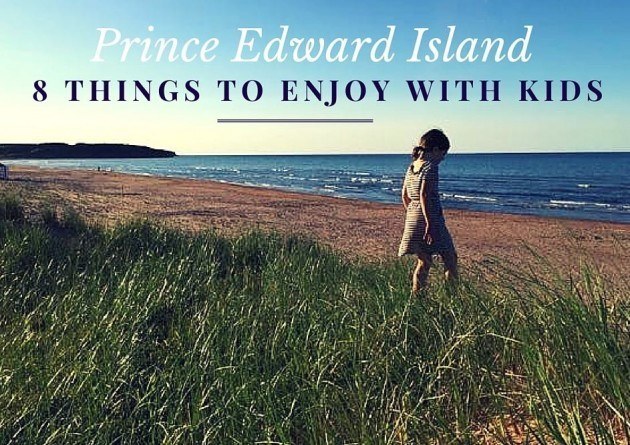 8 Things to do in PEI with Kids
Like a good Canadian girl raised on a healthy dose of Anne of Green Gables, I grew up with a very romantic notion of Prince Edward Island. Despite never having visited before, I knew I would immediately feel at home in Canada's smallest province – having frequently imagined myself there during annual reruns of the classic made for TV movies (adapted from the best selling books of course).
My husband did not share these romantic notions, but couldn't wait to fulfill his Maritime food fantasies, which included an exhaustive search for the best lobster roll and tastiest Malpeque oysters. As for the kids, they were most excited about the beaches. Red sand beaches, white sand beaches, the famous singing sand beaches – it didn't matter – they just wanted a little seaside downtime.
Trip Planning Note: Like many visitors, we made our PEI family vacation part of a larger Canadian Maritimes road trip. We spent about 5 days on PEI and also visited New Brunswick and Nova Scotia. If a larger trip is part of your plans as well, the following guides may be of help to you.
Okay…let's begin. Here is what we loved on Prince Edward Island with kids. Feel free to start with this short video or just read on.
Prince Edward Island National Park
Truly a national treasure, Prince Edward Island National Park has over 50 km of hiking and cycling trails. Our kids loved the floating marshland boardwalks, the endless dunes and the red sandstone tidal pools.  All summer long, the park offers a ton of free bilingual interpretive programs perfect for families, including learning about the history of the Mi'kmaw people, a foray into the lives of lobster fisherman, campfire storytelling, sand sculpting and more. See Parks Canada website for full schedule.
For a truly unique camping, or perhaps glamping experience, check out the Parks Canada Otentiks. While we did not stay in them this time, we have stayed in one before and the kids keep asking to do it again.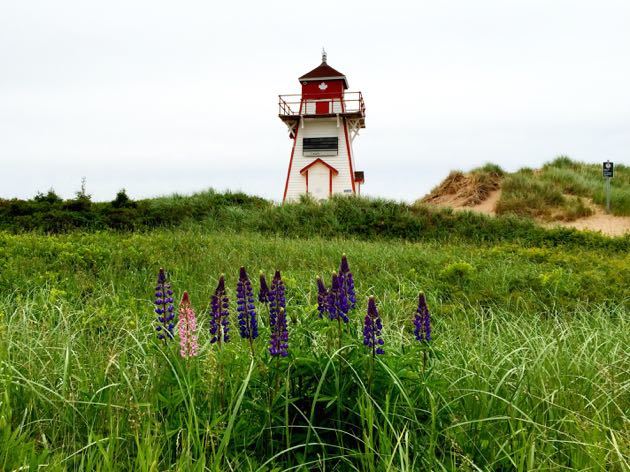 Island Hill Farm
My kids tend to love any kind of attraction that involves animals, so we instantly fell in love with Island Hill Farm in its gorgeous hilltop location just outside of Charlottetown. Dynamic owner Flory Sanderson introduces visitors to her dozens of animals including  goats, rabbits, ducks, pigs and more. The huge highlight for my kids (and for me) was the running of the goats as Flory released dozens of excited, jumping and leaping animals into the fields to graze on the fresh grass. Don't leave without buying some of Flory's goat milk soap – it is fantastic. For more information see the Island Hill Farm facebook page.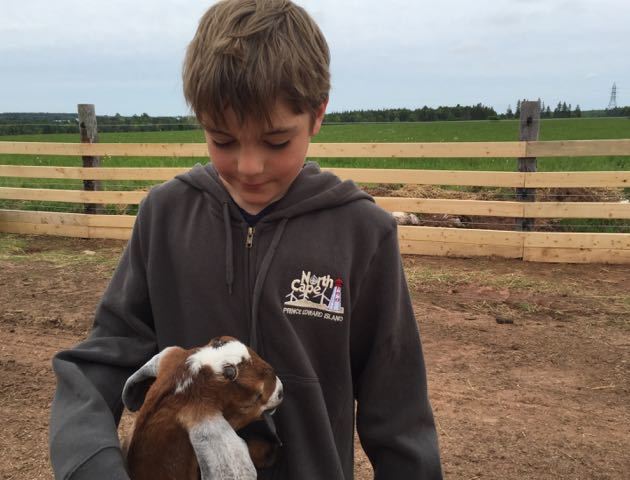 Everything Anne of Green Gables
Fans of Anne of Green Gables could literally spend days visiting attractions related to Prince Edward Island's favorite fictional daughter, most of which are centered near the village of Cavendish, where author Lucy Maud Montgomery spent much of her youth. While we didn't make it to all the attractions, my daughter (who had just recently been introduced to the world of "Anne with an E") much enjoyed a peek into the original farm house at Green Gables Heritage Place and a walk (run) through the Haunted Wood.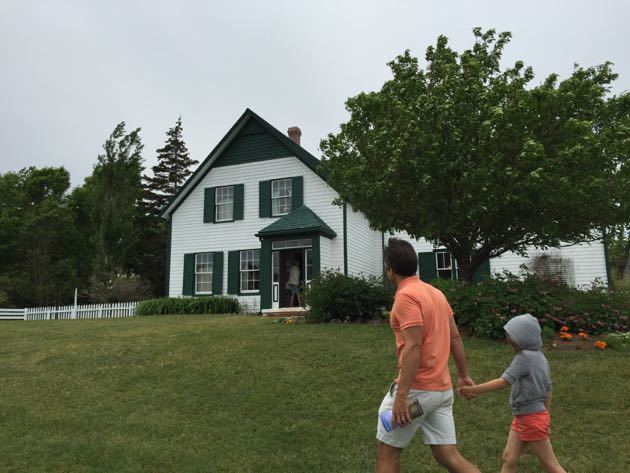 Also nearby is the National Historic Site of Montgomery's childhood home as well as Avonlea Village where you can step back in time touring the quaint shops. My daughter was particularly amused by the fact that you could buy Raspberry Cordial (non-alcoholic of course). For theatre goers, be sure to buy your tickets for Anne of Green Gables the musical in Charlottetown well in advance as this event frequently sells out. Read more about all things Anne Shirley on the Tourism Prince Edward Island website.
Prince Edward Island Dairy Bars
While driving around Prince Edward Island, we passed quite a few dairy bars and it became quickly apparent to us that this was a local food experience not to be missed. When we saw one with a particularly long lineup (The Frosty Treat in Kensington), we decided that we better make a stop. Offering every possible variation of soft ice cream and a bunch of deep fried goodies (including the popular deep fried Mars bar), these places are sure to delight.
If soft ice cream isn't your thing, stop by one of the five locations of Prince Edward Island born Cows. We were lucky enough to enjoy one final scoop of of their delicious P.E.I. strawberry ice cream on board the ferry back to Nova Scotia. A relative newcomer to the scene, that has been getting rave reviews for their small batch homemade production, is Holmans Ice Cream Parlour and Soda Fountain in Summerside. I think they are definitely worth checking out.
The Toy Factory
If you are in the area of New Glasgow, be sure to pop into The Toy Factory. It has a very well curated toy selection as well as a cute little workshop in the back where kids can make their own wooden toys. Just across a small bridge from the toy store is the Prince Edward Island Preserve Company. Stop in for breakfast or lunch and be sure to pick up a few jars of their house made jams (great for gifts).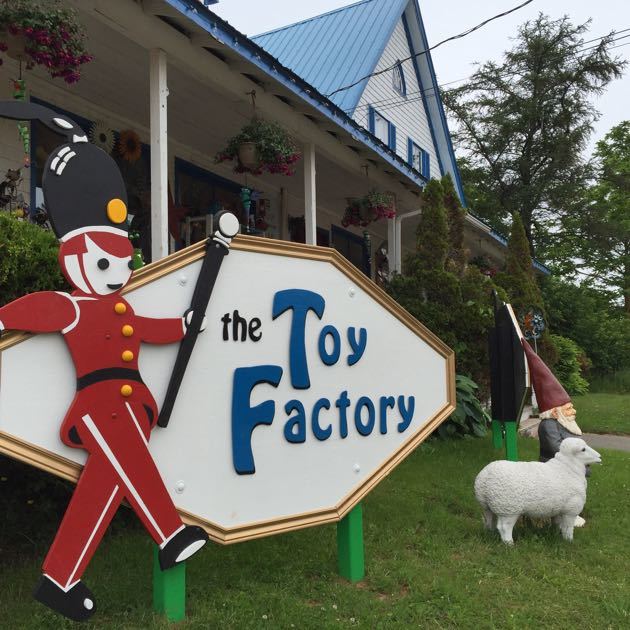 Prince Edward Island Beaches
We skipped stones into the Northumberland Straight from the beaches of Cedar Dunes Provincial Park, we constructed a red sandstone fort on the beaches of Prince Edward Island National Park, and built a sensational sandcastle with artist Maurice Bernard at sunset on North Rustico Beach. Although sadly, we didn't make it as far as the warm waters and singing sand* beaches of Basin Head on this trip, it has simply motivated us to want to return to the island soon. Regardless of which beaches you visit, it is hard not to be blown away by their sheer beauty and unique ecology. For a full list of island beaches, see the Tourism Prince Edward Island website.
Note: Basin Head's unique sand composition makes a squeaky sound under your feet, hence the label "singing sands".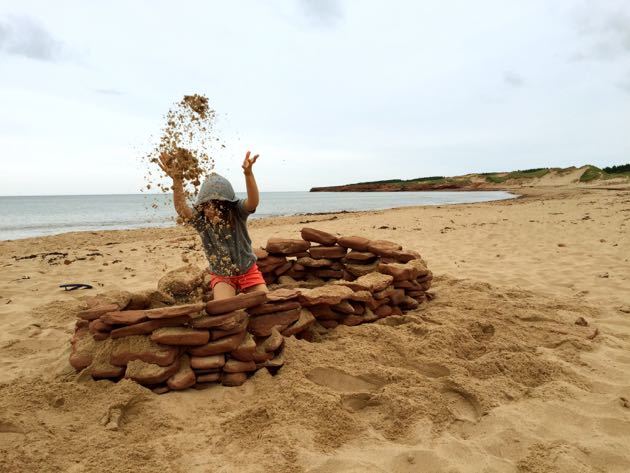 Green Gable Alpacas
Did I mention that we love barnyard type attractions? Another huge hit for my kids on Prince Edward Island was a visit to Green Gable Alpacas. Owner Janet Ogilvie offered up a very educational tour including a meet and greet with some of the newest additions to the farm born just this past spring. We couldn't resist buying a few sets of the incredibly soft hand knit alpaca wool socks on the way out (my son tries to wear them almost every day because he loves how soft they are). For more about Green Gables Alpacas, see their website.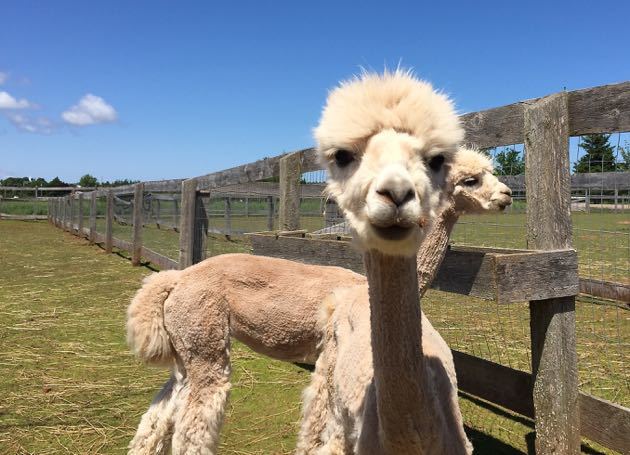 Where to Eat Fresh Lobster on P.E.I.
We were very lucky in that our visit to Prince Edward Island coincided with lobster fishing season. From a number of seaside restaurants we were literally able to watch the boats unload their catch right outside while we bit into a top notch lobster roll or savored some tasty Malpeque Oysters. Two restaurants we especially enjoyed for both the food and the locale, were the Blue Mussel Cafe (has a kids' menu) in North Rustico  and multi award winning Richard's Fresh Seafood in Stanhope (be prepared to line up for this one).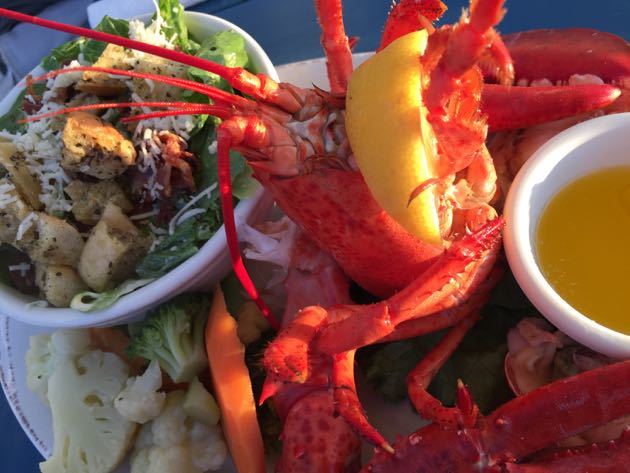 More Inspiration

If you like to pre-game your trips as we do, give the Anne of Green Gables book series a read or, go the slightly lazier route as we did, and just watch the movies.
Disclosure: 
While visiting Prince Edward Island, we were guests of Tourism PEI with partial expenses being covered by this entity. All opinions about our experiences are entirely my own. As always on my website, I encourage you to also read current reviews by other family travelers on hotels, attractions and restaurants (Tripadvisor, Google, Yelp etc.) before booking or making any final travel decisions.
Further Reading
The Lighthouse Hotel Prince Edward Island
Building Sensational Sandcastles on Prince Edward Island
A Guide to Saint John, New Brunwsick – with Kids
A Guide to Saint Andrews by-the-Sea – with Kids