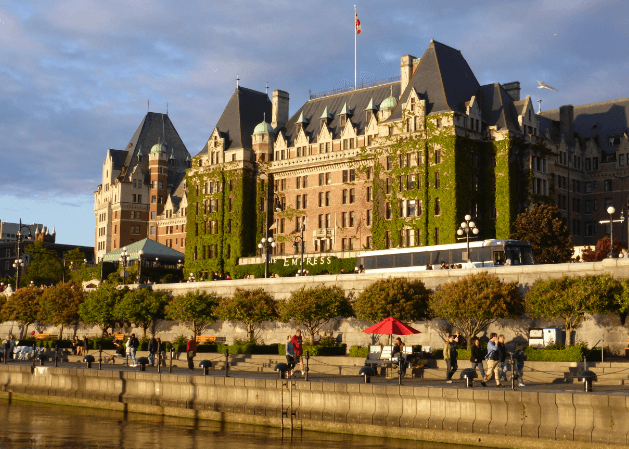 I am perhaps slightly biased when it comes to Victoria, B.C.  I was born at Victoria General, and have many fond early childhood memories of the city. I recall feeding ducks at Beacon Hill Park, exploring the great halls of the Royal BC Museum, and, on one very special occasion, dressing in my finest for afternoon tea at the Empress with my grandmother.  Now with my own children, I take great pleasure in showing them around the city, basking in the nostalgia of my childhood.
Here is a 1 minute video on what to see and do in Victoria with kids, or just continue on below.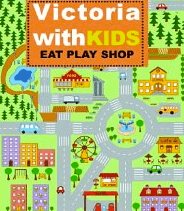 On our most recent trip, I decided to bring along a guide book called 'Victoria with Kids  – Eat Play Shop' by Lhasa Hetherington ( $9.99 Can. or $9.18 U.S.).  It is packed full with great suggestions of places to visit with children, including those spots normally reserved for in-the-know locals.
Taking some advice from the book, I decided that we would visit Beacon Hill Park's Children's Farm for the 10am opening, so as not to miss the 'running the goats'.  What a riot that was.  Everyone stands along the pathways and cheers the goats on as they run, kick and jump their way from the barn to the petting zoo area. The farm also has many other animals that children will enjoy, including dozens of peacocks showing off their beautiful feathers.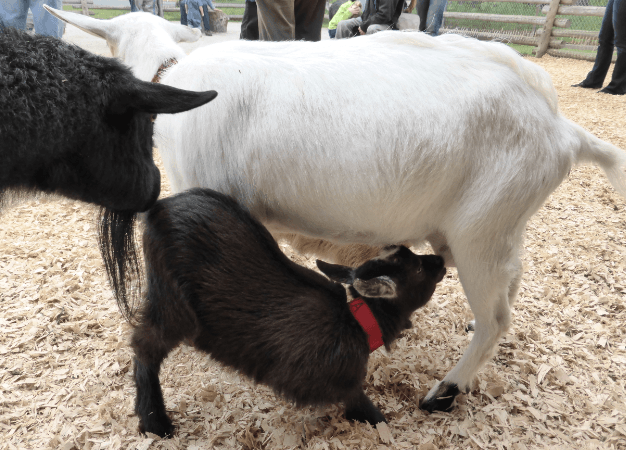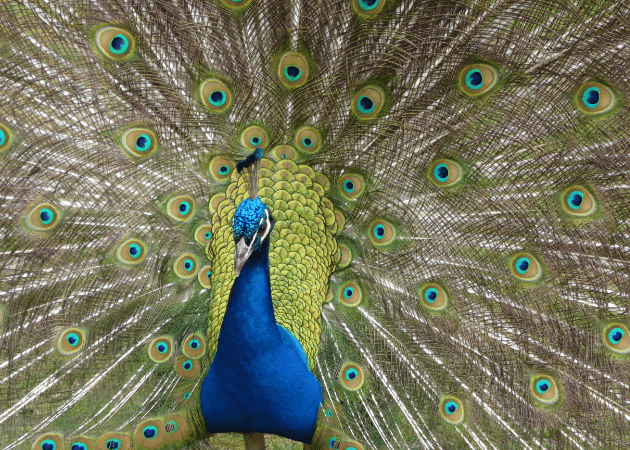 Prefer something from nature a little less scripted?  We also saw this guy wandering around Beacon Hill Park with a few buddies.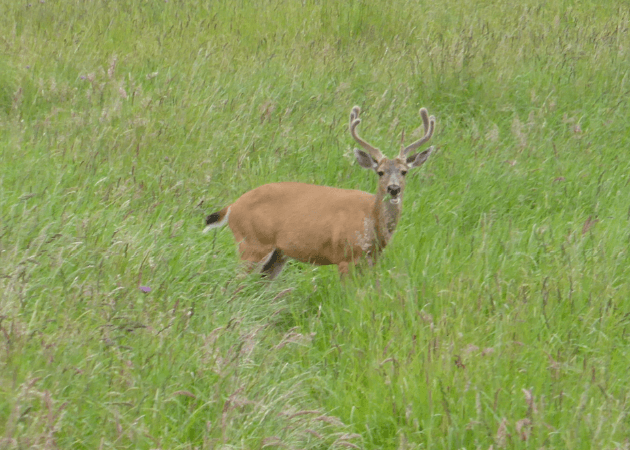 On prior visits to Victoria we have toured around by horse and carriage, double decker bus and even those cute little stroller-friendly Harbour Ferries. This time we decided to go for a ride on the amphibious Hippo Tour Bus, that offers an informative 20 minute land tour before plunging into the water for a 40 minute cruise around the harbour. Although this is one of the pricier attractions in the city, it would definitely provide a unique perspective for first time visitors. (4.5 / 5 star reviews).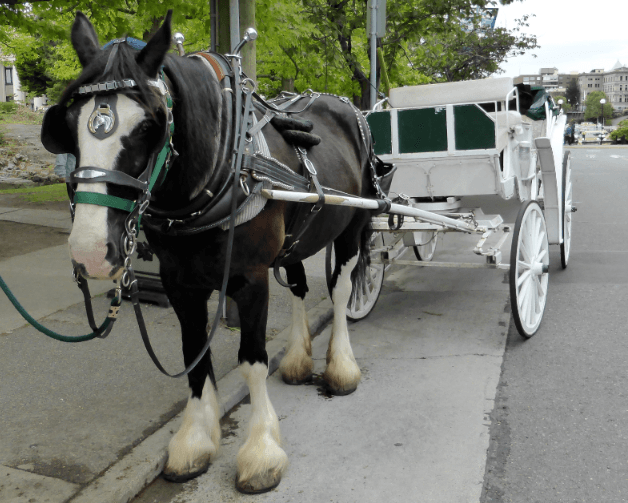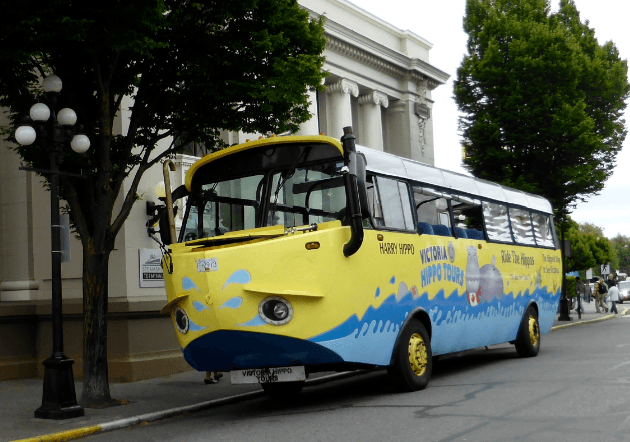 While we often visit the wonderful Royal B.C. Museum, we passed over it this time in favour of a trip to the Bug Zoo and Miniature World. The Bug Zoo has really interesting guided tours where you get to learn all about their critters, and even hold a few (4.5 / 5 star reviews ). Miniature World  has always struck me as a little odd, but kids seem to love pressing all those buttons to make things move around the dynamic dioramas (4 / 5 star reviews).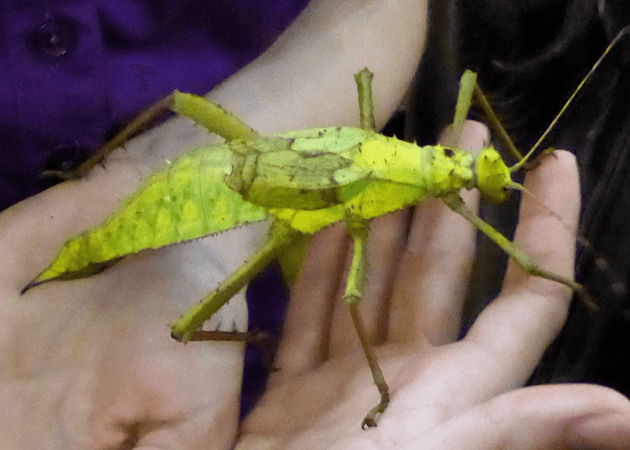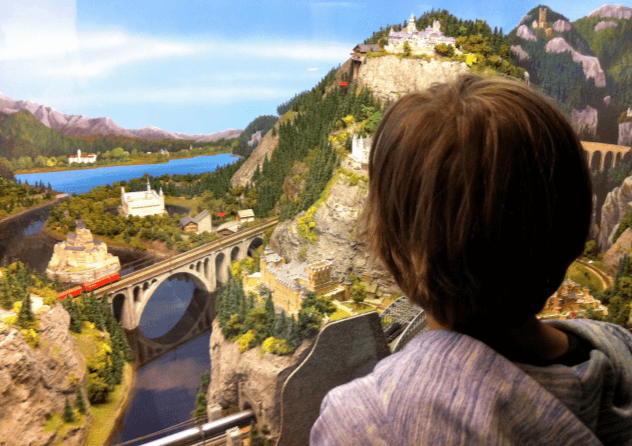 I would feel remiss if I didn't give a shout out to my favourtie family-friendly hotel in Victoria, The Victoria Regent.  It is in the most amazing location right on the harbour and has huge, nicely updated suites (with kitchens and enormous balconies). It is difficult to tear yourself away from the stunning view of the harbour where there is always something going on, such as a sea plane taking off, a ferry going by, or…..a dog in a boat.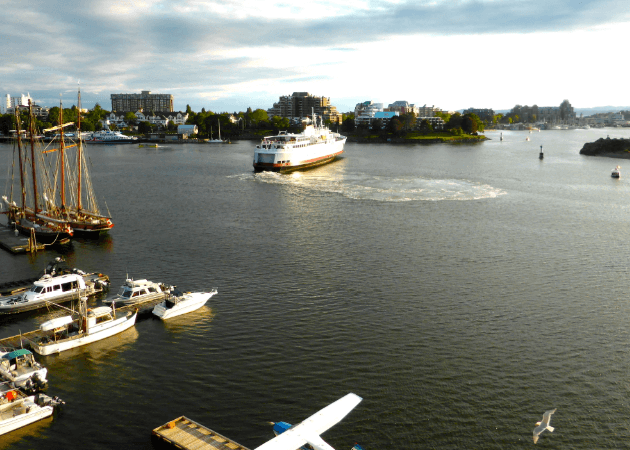 For a more detailed guide on where to stay, play and eat in Victoria, please see my post on Victoria with Toddlers and Kids.
You may also enjoy the following posts:
A Guide to Ucluelet, British Columbia – with Kids
A Guide to Tofino, British Columbia – with Kids
A Guide to Whistler, British Columbia – with Kids
A Guide to Seattle, Washington – with Kids
A Guide to Portland, Oregon – with Kids